What do
Hilary Hahn, Julian Lloyd Webber and Maxim Vengerov
have in common?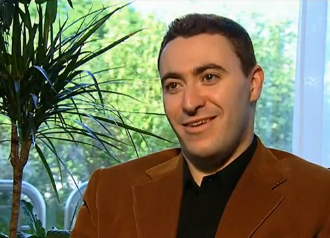 Of course, they are great musicians, Hilary Hahn and Maxim Vengerov play the violin and Julian Lloyd Webber plays the cello.
However, unfortunately, they also share (maybe with you too?) something less pleasant: they all suffered severe injuries that caused them to stop playing their instrument, at least for some time.
I'm mentioning them here in chronological order, from the most recent announcement.
Were these serious injuries related to their playing? Were their injuries caused by their playing? They didn't say it but it is very likely so, indeed Hilary Hahn said her doctor told her "performing next week would be detrimental to my long-term recovery."
Famous solo performers have to practice for hours and hours every day for many many years, perform faster and faster, louder and louder, more and more concerts...
Doing this for decades, if the playing is done with a lot of tension, it puts a lot of strain on the body and in the end... short-circuit!

Articles about Hilary Hahn, Julian Lloyd Webber and Maxim Vengerov

Here are a few articles appeared on the Strad magazine about these three performers and their problems.




In April 2014 Julian Lloyd Webber announced forced retirement from playing due to a herniated disc in his neck that caused problem in his right arm.

In 2012 Maxim Vengerov returned to perform after a break due to an injury, that lasted four years. Luckily he resumed his performances and all seems OK. During these years he devoted himself to conducting.

He was and is a wonderful player but his playing was very tense and I'm not the only one to say this, as you can read in the above Strad article.

I was lucky enough to listen to him perform live three times and I'm very happy he has recovered and gives concerts again.
Vengerov played the viola for a few years from 2003 and I strongly suspect that playing the viola contributed to his problems.
I don't mean to say that playing the viola causes problems, like it's not playing the violin in itself that causes problems, it's the way people play them. It is just that being the viola a bigger and heavier instrument, players tend to develop more tension so are more at risk.
Watch Maxim Vengerov playing the viola, I doubt he will ever decide to play it again, unfortunately.

Notice when he plays Walton viola concerto how he hunches a lot his shoulders and keeps his head thrust to the left.

They are the "lucky"ones

These three players are just a few examples and they are "lucky" in a way because they can afford not to perform for weeks, months or even years.
Many more musicians suffer from the same problems, but need to keep playing to earn their living. I'm sure you know someone, if you don't suffer yourself.
Another article on Strad mentioned a study carried out among the players of Australian orchestras that showed that half of them experience pain when playing, a quarter are in constant pain, even when they don't play, most of them said their pain affected their playing.
When players get to point they have to stop, it means they have been suffering for long time, such an injury doesn't happen overnight.
We don't need to suffer
What can be done?

Most players with injuries resort to painkillers, massage, even surgery. However, they rarely address the cause, which is the tension in their playing.
But it possible to avoid all these problems if you learn to play in a way that doesn't cause tension. Read about the Havas New Approach and get in touch with me for online violin and viola lessons and consultation.
Best wishes for your music!

---
Go to online violin or viola lessons and consultation
I help violin & viola players play freely, without pain, injuries and stage fright.
Click here to learn how
---