We'll run a New Approach workshop in Oxford, based on Kató Havas' works: New Approach to string instruments. Find out how to

eliminate tendonitis

, tensions and aches and pains caused by playing violin, and even more, viola,

eliminate stage fright

and

improve your tone

instantly!


---

---
Come to the workshop that Caroline Duffner and I will run on Friday, Saturday & Sunday 31 August, 1-2 September 2012 from 10.30 to start at 11.00 am to 5.00 pm (with a lunch break) within the splendid framework of at St Edmund's Hall, Oxford, UK, 60 miles from London, continuing Kató Havas' tradition of her workshops.

Caroline Duffner is Kató Havas' representative in Austria; I translated into Italian three books by Kató Havas.

Take advantage of this opportunity also to visit one of the most beautiful cities in the world, Alice's "Wonderland".

---
Many musicians spend years suffering because of aches and pains and even tendonitis in their arms, neck, shoulders, back, wrists, hands, carpal tunnel syndrome etc.; they stop playing and start again, some even undergo operations and then stop playing altogether, not to mention the emotional tension...

It's really a shame because it is possible to eliminate all nuisances that afflict players, in a very simple way, knowing the correct movements to do while playing: simple things that could help you improve your tone, increase your ease, your agility in playing, also by heart, eliminate the insecurity and therefore the anxiety, the stage fright.

RELEASE YOUR
FULL MUSICAL POTENTIAL
EXPRESS YOURSELF FREELY
THROUGH MUSIC
---
The New Approach workshop in Oxford

is open to everybody

, especially

violinists

and

violists

, either teachers, students, professionals or amateurs. The New Approach principles can also be applied to other instruments. It's not just for classical players, but also for

fiddle

players and for players of

any style

.

Right click to download the workshop leaflet.

Workshop fee: 3 days £ 240.00 (British pounds).


Fill in the following form to confirm your presence at the New Approach workshop in Oxford. For those who wish, there will also be the the opportunity to have private lessons.

To

confirm your presence

, send £50 and pay the balance on the first day of the workshop or send the whole fee. After you fill in the form below, you'll receive details for the payment.

If we don't receive at least 10 confirmations, the workshop is cancelled and your payment is refunded.



Bring your instrument and any piece of music

to play, to ask questions about.


---
Read about accommodation available in the college, St Edmund's Hall
Single standard room with shared bathroom facilities £45.60 including breakfast (£38.00 plus 20% VAT)
2–course lunch £15.00 (£12.50 per head plus 20% VAT)
3-course dinner £21.60 (£18.50 per head plus 20% VAT)
Tea coffee and biscuits £3.00 per head per serving (£2.50 plus 20% VAT).
To book your accommodation, you'll need to contact the college directly. You'll receive details after you fill in the form below.

Tourist Office information on accommodation in Oxford and travel to Oxford

Convert prices into your currency


---
The following form is no longer in use


---
To learn more about the New Approach:
Right click to download the leaflet on the New Approach workshop in Oxford

Read about Kato Havas and watch videos of a workshop with her
Teaching DVD: causes and cures of physical injuries and anxiety
Violin and viola books
Organize a New Approach workshop
---
For more information:
call Monica Cuneo, mobile +44 7985 025129 or skype: monicacuneo or send a message

Caroline Duffner, mobile: Austria +43 699 1920 1333
skype: duffner.caroline


---
Send you e-mail address and name to receive information on next workshops



---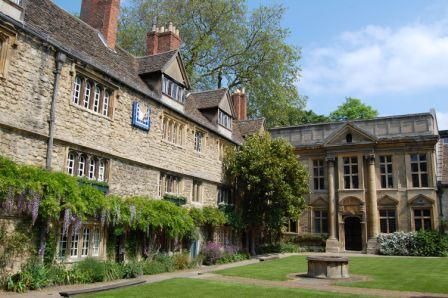 The New Approach workshop in Oxford will be hosted at St Edmund's Hall in the beautiful Old dining hall, below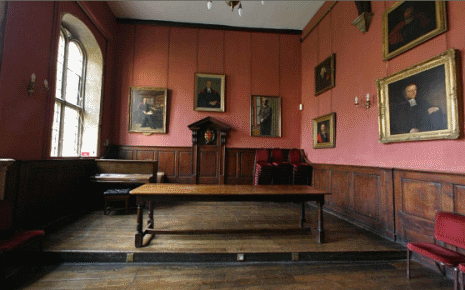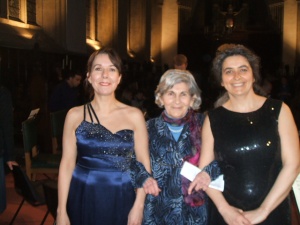 Caroline Duffner, Kato Havas, Monica Cuneo after a concert
"I have every confidence that Caroline Duffner, violin, and Monica Cuneo, viola, can continue my Summer School at
St. Edmund's Hall, Oxford.
Both have studied with me many years and are very experienced New Approach teachers as well as accomplished performers.
Kato Havas"




Send your e-mail address and name to receive information on next workshops