The workshop in Atina on the New Approach to string instruments, based on Kató Havas' works, took place on last Saturday 24 and Sunday 25 March 2012. It was a wonderful occasion, with a good number of participants, thanks to the word of mouth and publicity done by the organizers, also with articles on the local newspapers. I warmly thank them and all participants.

---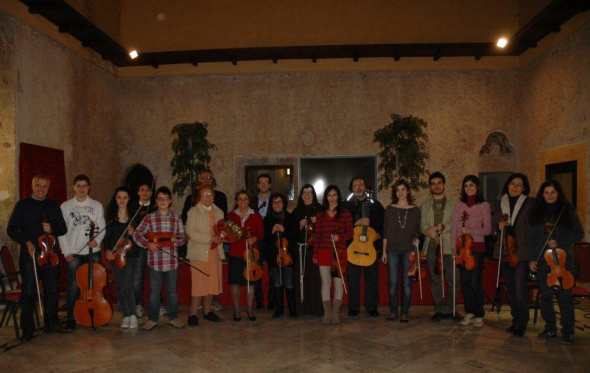 Workshop in Atina - Group photo with the president of the Associazione Samuele Pagano
click on the picture to enlarge it
---
The

workshop on the New Approach was open to everybody

, especially violinists and violists, teachers, students, professionals or amateurs.

Many principles of the New Approach can be applied also to other instruments and indeed we had a mixed attendance, aged between 13 and 56, which included several

violinists

,

4 violists

, one

cellist

and one

guitarist

; among these,

5 teaching

professionals

(2 from conservatoires),

students

of different levels as well as

other participants

who play for their own pleasure, including a solicitor and even a nun.

The good thing of having such a heterogeneous group of participants is that everyone can see that the problems are common to nearly everybody and how the application of the New Approach principles can be of

benefit at all levels

, that many things can be improved without waiting after having worked hard on it for ten years!

In particular, everybody saw how

singing a piece of music with the rhythmic

pulse and the imagination

before playing it

completely changes the way one plays it later, everyone could experience on himself and see in all the others the "before" and "after".

We also had a brief conversation through Skype with Kato Havas who sent us her warm greetings.

See you again at the next occasion!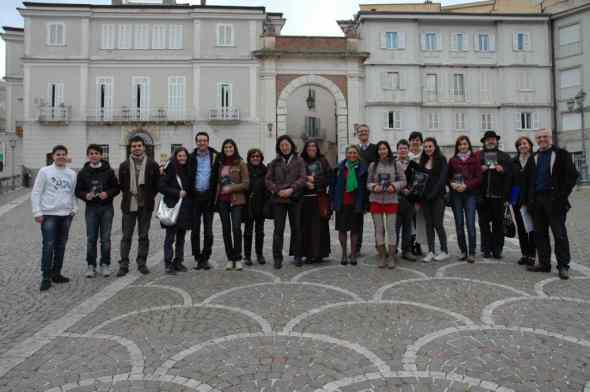 Another group ph
oto
of the workshop
click on the picture to enlarge it
---
---
You too can organize a workshop, read here how to do

To learn more about the New Approach by Kato Havas:

Watch Kato Havas's workshop, with videos
Teaching DVD: causes and cures of physical injuries and anxiety
Violin and viola books
---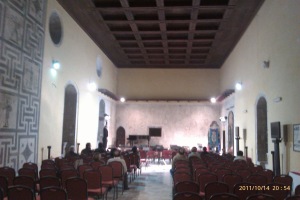 The workshop in Atina on the New Approach took place in this beautiful room of the ancient Palazzo Ducale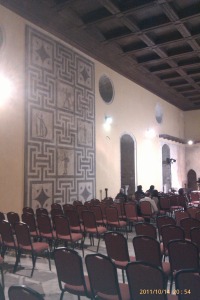 Send your e-mail address and name to receive information on next workshops