We'll run a New Approach workshop in Oxford, based on Kató Havas' works: New Approach to string instruments. Find out how to

eliminate tendonitis

, tensions and aches and pains caused by playing violin, and even more, viola,

eliminate stage fright

and

improve your tone

instantly!

ESTA CONFERENCE

Just a few days before our workshop, Kato Havas will be giving a presentation about "Stage fright" on Sunday 1st September at this year's ESTA (European String Teachers Association) conference, which will be held in Oxford, from 28th August to 1st September.

At the conference also the ESTA

president

will be

present

, the famous Italian

viola player

Maestro Bruno Giuranna

, who

will be giving a presentation

and a masterclass.




Our workshop will be after the conference. For anyone interested, it is an opportunity to combine the two things in a week's holiday: to see and hear Kato Havas in person and then come to our workshop. More information on the ESTA conference.

---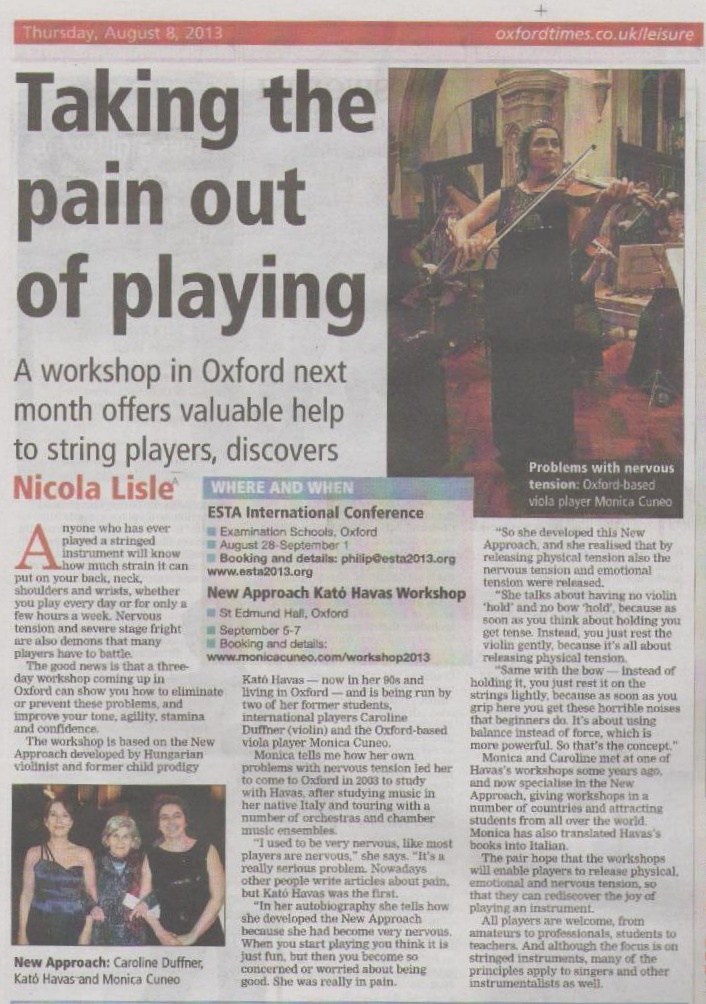 ---

---
Come to the workshop that Caroline Duffner and I will run on Thursday, Friday & Saturday 5 to 7 September 2013 from 10.30 to start at 11.00 am to 5.00 pm (with a lunch break) within the splendid framework of at St Edmund's Hall, Oxford, UK, 60 miles from London, continuing Kató Havas' tradition of her workshops.

Caroline Duffner is Kató Havas' representative in Austria; I translated into Italian three books by Kató Havas and am Kató Havas' representative for violas in UK.

Take advantage of this opportunity also to visit one of the most beautiful cities in the world, Alice's "Wonderland".

---
Many musicians spend years suffering because of

aches and pains

and even

tendonitis

in their arms, neck, shoulders, back, wrists, hands, carpal tunnel syndrome etc.; they stop playing and start again, some even undergo operations and then stop playing altogether, not to mention the

emotional tension

...

Many resort to the use of

tranquillizers, beta-blockers, alcohol or other drugs

before exams, auditions, concerts, any public performance to

overcome their stage fright

. To me this is totally crazy!

What would you think if other workers had to do the same simply to be able to do their job? Let's say, if a fireman were so scared of his task (with good reasons) that he needed to take some chemical stuff? Wouldn't you think there must be something wrong?
Performing is the musician's job, whatever his or her level, whether they are amateurs, students or professionals. Yet for a lot of players, it seems that, the more seriously they study, the worse their situation becomes, with regard to stage fright.


It's really a shame because it is possible to eliminate all nuisances that afflict players, in a very simple way, knowing the correct movements to do while playing: simple things that could help you improve your tone, increase your ease, your agility in playing, also by heart, eliminate the insecurity and therefore the anxiety, the stage fright.

BOOST YOUR SELF-CONFIDENCE
When you eliminate your stage fright, you will boost your self-confidence because you recover your ability to control this situation.

RELEASE YOUR
FULL MUSICAL POTENTIAL
EXPRESS YOURSELF FREELY
THROUGH MUSIC
---
The New Approach workshop in Oxford

is open to everybody

, especially

violinists

and

violists

, either teachers, students, professionals or amateurs. The New Approach principles can also be applied to other instruments. It's not just for classical players, but also for

fiddle

players and for players of

any style

.
---
Right click to download the workshop leaflet and poster

---
Always check you e-mail spam folder!
As I've been told that several people haven't received the email I sent about this workshop, we have postponed the deadline for the DISCOUNTS

Workshop fee: 3 days £300 (British pounds) or
15% off: £255
IF YOU PAY THE WHOLE AMOUNT IN ADVANCE, BY 15TH MAY 15 JUNE

10% off: £270
IF YOU PAY THE WHOLE AMOUNT IN ADVANCE, BY 15TH JUNE 15 JULY

We urge you to book well in advance as last year we had participants coming from as far away as Japan, Spain, Italy, Austria and others who do intend to come this year. Therefore, we and they need to know whether there will be enough participants.

We know times are difficult, music making can be expensive, we have been asked about special group discounts so we now offer this:

Special offer
PAY 4+GET 1 FREE!
Register with other 4 friends
One is FREE!
Write all names in the form below
Then you share the saving

IF WE DON'T RECEIVE AT LEAST 10 CONFIRMATIONS BY 30TH JULY, THE WORKSHOP IS CANCELLED AND YOUR PAYMENT IS REFUNDED.
To confirm your attendance, send £50 now and pay the balance on the first day of the workshop or send the whole REDUCED fee as explained above. After you fill in the form below, you'll receive details for the payment.

---
Fill in the following form to confirm your presence at the New Approach workshop in Oxford. For those who wish, there will also be the the opportunity to have private lessons.

Bring your instrument and any piece of music to play, to ask questions about.

---
Read about accommodation available in the college, St Edmund's Hall
Single standard room with shared bathroom facilities £43.20 including breakfast (£36.00 plus 20% VAT)
To book your accommodation, you'll need to contact the college directly. You'll receive details after you fill in the form below.

Compare hotels in Oxford
Tourist Office information on Oxford and travel to Oxford

Convert prices into your currency

---
---
To learn more about the New Approach:
Right click to download the leaflet and poster on the New Approach workshop in Oxford

Read about Kato Havas and watch videos of a workshop with her
Teaching DVD: causes and cures of physical injuries and anxiety
Violin and viola books
Organize a New Approach workshop
---
For more information:
call Monica Cuneo, mobile +44 7985 025129 or skype: monicacuneo or send a message

Caroline Duffner, mobile: Austria +43 699 1920 1333
skype: duffner.caroline


---
Send you e-mail address and name to receive information on next workshops



---
Go from

New Approach Workshop in Oxford

to other

Workshops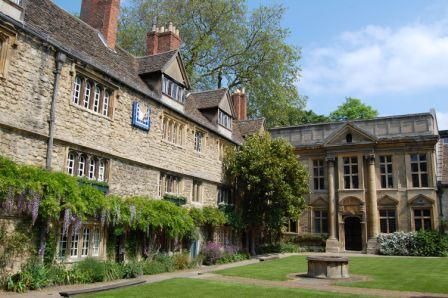 The New Approach workshop in Oxford will be hosted at St Edmund's Hall in the city centre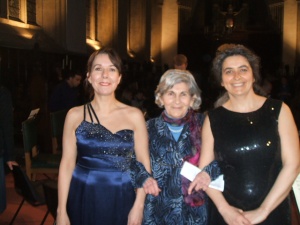 Caroline Duffner, Kato Havas, Monica Cuneo after a concert

"I have every confidence that Caroline Duffner, violin, and Monica Cuneo, viola, can continue my Summer School at
St. Edmund's Hall, Oxford.
Both have studied with me many years and are very experienced New Approach teachers as well as accomplished performers.
Kato Havas"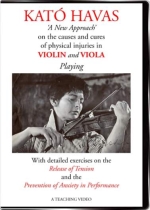 Buy Kato Havas teaching video

Eliminate tension and stage fright